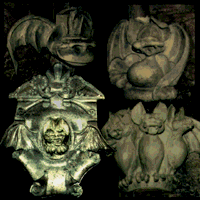 BAT GARGOYLES

for Dracula's Castle
(foam)
"Mr.& Mrs. Dracula
ABC T.V.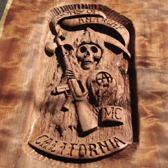 SONS OF ANARCHY

Clubhouse Table Top

FX TV series about a California Motorcycle Gang
mahogany portrait
Used for a time laps video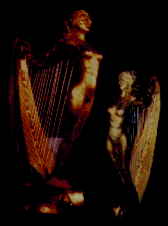 MAGIC HARP

"Jack & the Beanstalk"

Shelly Duvall's
Fairytale Theatre
HBO television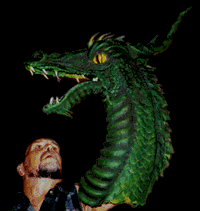 THE DRAGON

Puppet -carved in foam, cast in polyurethane & airbrushed

T.V. comercial for the MGM-Grand Hotel LasVegas,Nevada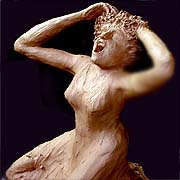 SCREAMING WOMAN

Terra Cota clay - 18 inches in height

For Warner Bros. TV "BIRDS of PREY"